Incorporated in 2014, Cell-El Therapeutics Ltd.'s mission is to create Personalized Medical systems for diagnosis and treatment of children with autism. Our team's research aims to identify underlying mechanisms that might cause ASD. To contact any of our team members, please write to them from the form on our contact page.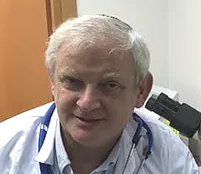 Benjamin (Beni) Gesundheit, MD PhD
Founder & CMO
Dr. Gesundheit brings his experience in the departments of Pediatric Hematology-Oncology at the Hospital for Sick Children in Toronto Canada, the departments of Pediatric Hematology-Oncology at Soroka Hospital, Beer Sheva, Israel and at Hadassah Hospital, Jerusalem, Israel to his methodical research in ASD and its immunological aspects as well as to the rationale for treatment with stem cells. He holds a MD from the University of Basel,  Switzerland (1992). He received a PhD in Bioethics from University of Toronto (2004) with a dissertation on Jewish medical ethics. Dr. Gesundheit served on the faculty of the Department of Jewish Philosophy, Hebrew University of Jerusalem.
Dr. Samuels has over 36 years of senior management experience in startup, mid size and large companies in the in vitro diagnostic (IVD) industry including Orgenics, Alere and Abbott. He has led the development, manufacturing and CE and FDA approval of  many in vitro diagnostics (IVD) products. Dr. Samuels holds a Ph.D in Biochemistry from the Albert Einstein College of Medicine (1983) and was a Rockefeller Foundation Post Doctoral fellow at the Harvard Medical School (1983 -85) before entering the diagnostics industry.
Dr. Ellis has 35 years of senior management experience for R&D companies – large, medium, small, startup and incubators. His development and project leadership skills have brought vaccines and therapeutics to the clinic and to the market.
Dr. Ellis holds a PhD Biology from Cornell University in New York (1979) and an MBA from the University of Maryland (1982) and is founding (2004) and current Editor-in-Chief of the international indexed journal Human Vaccines & Immunotherapeutics which publishes ~600 papers per year
Mr. Labinsky has extensive experience in working with companies in business, corporate and investment management. He is author of 'A Financial Guide to Aliyah and Life in Israel', founder of Labinsky Financial an investment management and financial planning firm, and is licensed by the Israel Securities Authority as an investment portfolio manager.  Mr. Labinsky is an MBA Honors graduate in Finance from the Schulich School of Business in Toronto. He is a member of the Society of Trust and Estate Practitioners (STEP) and is a Registered Trust and Estate Practitioner (TEP).
Charles Piwko, PhD
Director of Business Development
Dr Piwko is a strategic thinker and contingency planner. He  has the analytical skills for integrating and interpreting interdisciplinary projects. He has 20 years of experience conducting health economic research for the pharma, biotech, and medical devices industry. More recently he has assisted start-up companies to develop business plans and strategies, in addition to raising funds. He holds a Pharmacy Doctor degree and a PhD in Pharmacology both from the Swiss Federal Institute of Technology in Zürich (ETH) and an MSc in Health Administration (Health Economics) from the University of Toronto.
Philip David Zisman, PhD
Immunologist and Laboratory Director  
Dr. Zisman has over ten years of experience in the fields of immunology, bioassays, biotechnology, biochemistry and cell biology, . He is responsible for laboratory expertise, assay development and international collaboration for lab related issues. Dr. Zisman holds a PhD in Microbiology from the Lautenberg Center for Immunology, Hebrew University Jerusalem (2005).
Refoel Guggenheim, MD
Study-Coordinator, Switzerland and Europe
Dr. Guggenheim is a clinical pediatrician affiliated at the Triemli Hospital Zurich, Switzerland. He focuses on pediatric developmental medicine and Allergy/Clinical Immunology. He studied in Zurich, Switzerland and specialized at the University Kinderspital in Zurich. Dr. Guggenheim's fellowship was in Allergy and Clinical Immunology at the Hospital for Sick Children in Toronto. He is engaged in Medical Ethics and organizes Conferences on Jewish Medical Ethics. He is co-editor of the pediatric journal Kinderärzte Schweiz.
Leah Hochbaum, MA OTR/L
Recruitment Coordinator  
Mrs. Hochbaum has over 20 years of experience working with families of children with ASD. Leah speaks with parents and clinicians about our ASD diagnostic study, thereby enabling our research. Speak with Leah if you would like to join our team and work together at tackling the autism challenge. Leah holds a degree in BSc Biology from Touro College (1991) and an MA Occupational Therapy from New York University (1994).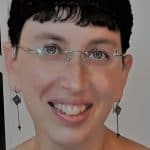 Yehudit Posen, PhD
Scientific Medical Writer  
Dr. Posen consults at Cell-El, and prepares clinical trial-related documents and manuscripts for publication. She brings over ten years of experience as a medical and scientific writer, supporting both academic researchers and pharmaceutical and medical device R&D teams. Dr. Posen holds a PhD from the Department of Biological Regulation of the Weizmann Institute of Science.
Ashley Ansel, MA
Researcher
Ms. Ansel's Master's thesis research of Immunogenetics with a focus on genetic variation in non-human primates as well as her work in genetics, immunology and neuroscience labs in the USA and Israel, have been a big asset to her work at Cell-El. Ms. Ansel has worked on a number of the Cell-El research articles. She currently focuses on analysis and review of study participant's data. Ms. Ansel has been with Cell-El since 2015 
Susan Suna, MA
Web Development  
Mrs. Suna has over twenty years of web design and development experience with small to large organizations as well as pharmaceutical companies. She works closely with the team crafting the website and its messaging.